The Motorcycle Cannonball family mourns the loss of one of their most beloved and respected members. On March 19, 2020, with his cherished wife, Laurie and daughter Karalee by his side, Rich Rau quietly lost his hard-fought battle after suffering a stroke last month.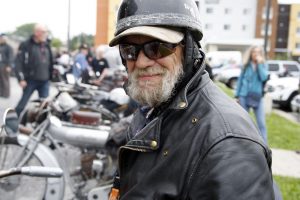 Rich was a shining beacon in his Oregon community and that bright light carried over into the Cannonball, as well. As owner of R.R. Hawg Shop, he served as a mentor to anyone thirsty for knowledge, spending his time teaching motorcycle repair and imparting skills rather than just doing the work himself and sending a rider down the road. He had a sure, calming energy, wasn't easily rattled and was happy to share his wealth of knowledge and experience, but was quick to call bullshit if it became necessary. Rich was respected for his generous heart and deep moral integrity and was famous for dropping everything to help a rider in need, including opening his shop or home if the situation was warranted.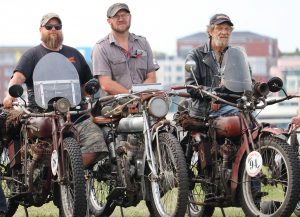 Back in 2014, during his first Cannonball, Rich was stopped on the side of the road while calmly making adjustments without a care in the world even though his machine was not performing well. He'd sent Clint on ahead so he wouldn't miss check in, but he told us he'd be fine riding alone and sent us on our way, too. By the time the Cannonball riders reached the West Coast, though he hadn't scored well, he would share that he was just pleased to have not been disqualified and he spoke of how exciting riding the back roads and hanging out in the pits had been. And he signed up to do it again. For the 2020 run, our friend had planned to return for the fourth time to ride again with his buddies Clint and Ryan. Instead, Rich's 94-number plate will be retired, we'll carry him with us in our hearts as we share stories of time on the road together and remember a man who gave generously of himself in everything he did. For now, let's send Rich's family all the love and support we can and remind them that they are still very much a part of our Cannonball family. Godspeed, Rich. Until we ride again.