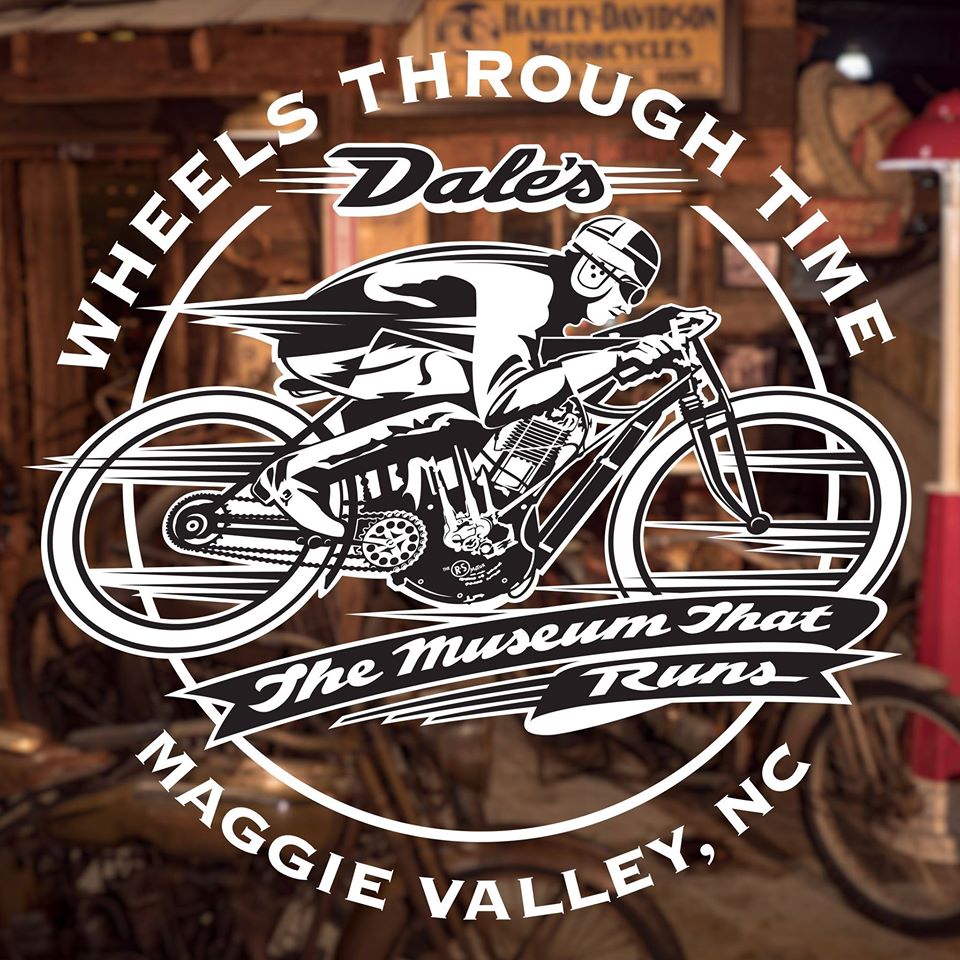 Stage 8 Dale's Wheels Through Time, Maggie Valley, North Carolina
The Motorcycle Cannonball will be hosted as riders finish for the day at Dale's Wheels Through Time in Maggie Valley, NC
Dale Walksler rode in the very first Motorcycle Cannonball; since then, he and Wheels Through Time have been supporters of the event.
Wheels Through Time Museum is the home to the world's premier collection of rare American motorcycles, memorabilia, and a distinct array of unique "one off" American automobiles.  The museum is located just 5 miles off the Blue Ridge Parkway in Maggie Valley, North Carolina. The Wheels Through Time Museum houses a collection of over 350 rare machines comprised of 25 makes including Harley-Davidson, Indian, Excelsior, Henderson, Pope, Yale, Crocker, Flying Merkel, and many more.
Wheels Through Time has unveiled a new Exhibit soon called  "Motorcycle Cannonball: The Endurance of Man and Machine. Coast to Coast."
https://wheelsthroughtime.com/
*Official times announced closer to the event.
Visit Our Website