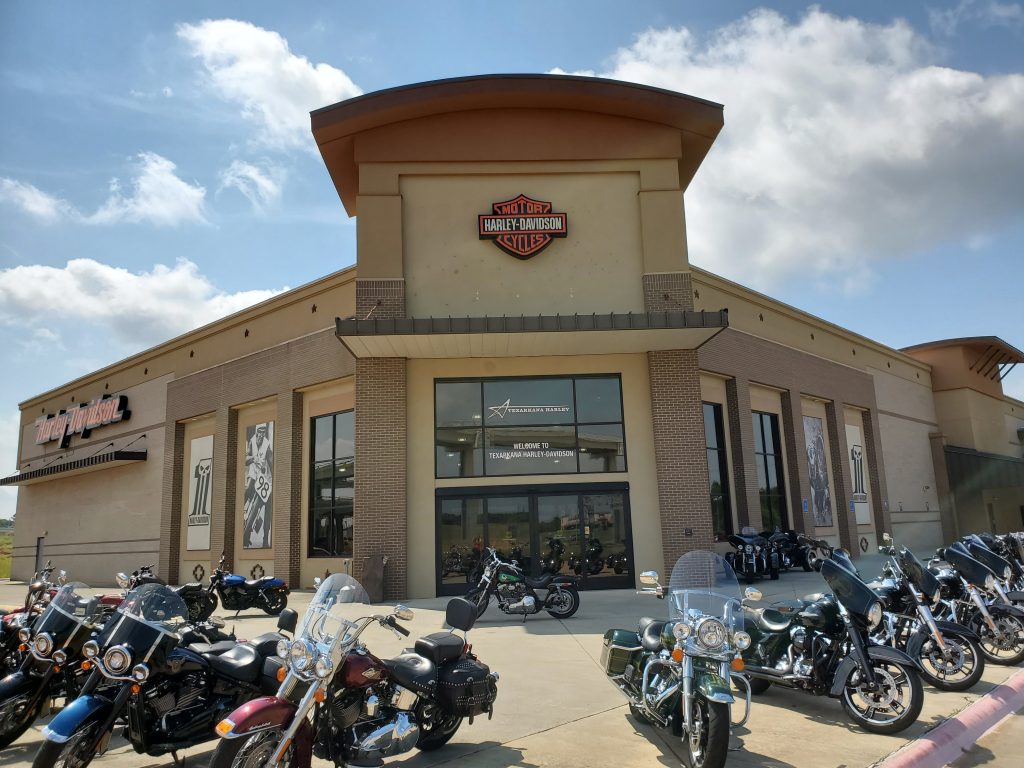 Stage 13, Texarkana Harley-Davidson, Texarkana, Texas
Motorcycle Cannonball riders will be hosted for lunch at Texarkana Harley-Davidson in Texarkana, TX.  Riders will begin to arrive at 10:45am.
Texarkana Harley® is part of the Calculated Risk Motorcycle Group Harley-Davidson® family, which reaches over North, Central and East Texas.
You can find Texarkana, TX in extreme northeast Texas on the Texas-Arkansas border.
www.texarkanaharley.com
Visit Our Website